Professional Proofreading And Book Editing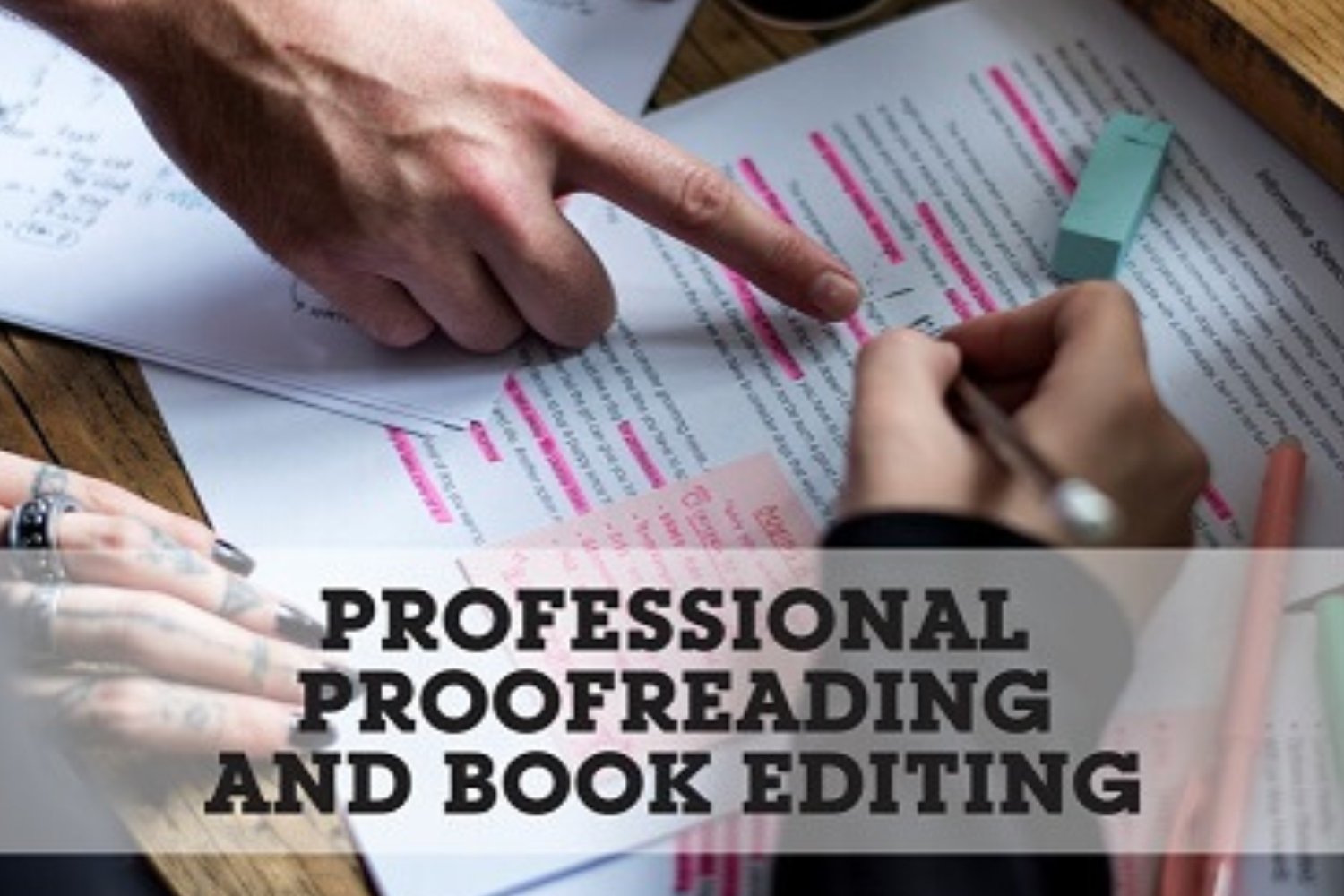 Are you seeking a professional proofreader to help with proofreading and editing of your book, content, transcripts or essay? Seek no further. We will professionally (by real editors, not just a run-through with editing software) handle your book and essays and bring them to perfection.
We are available to edit and proofread any type of material ensuring the content is flawless and appealing to readers. We are available for one-off tasks or projects of any size as well as ongoing weekly work. You will quickly see that we are very intuitive, detail-oriented and conscientious individuals who take pride in completing assignments with efficient and quality results. We are also passionate perfectionists and when you trust us with your important editing/proofreading assignment, you can rest assured that it will be completed correctly, professionally, on time and that our quality is second to none.
We provide an efficient, accurate and skilled editing and proofreading service, ranging from simply checking documents for spelling, punctuation correction and grammatical accuracy, redundancies, dialogue correction, clarity and flow through to sentence structure/tone changes.
With years of cognizant experience proofreading and editing contents for writers and authors alike, our team of young dynamic professional proofreaders and editors promise you that your book will be brought to perfection.
We accept all forms of writing from – Project Books, eBooks, Novels – Novellas – Fictions and Non-fiction – Erotically – Short stories – Transcription, all forms of essays, Blog Posts, Websites, Manuals, Technical Documents, Spiritual, and more!
Immediately after editing and proper proofreading are done, we will send you two files – NEWLY PROOFREAD document and TRACK CHANGES, with notes, when appropriate.
What we do…
Developmental Editing
This service provides a manuscript file with commentary and an extensive editorial letter providing advice on improving characters, worldbuilding, plot, pacing, and story arc.
It is recommended for authors looking for suggestions on big-picture issues.
Line Editing
This service provides a manuscript file with direct suggestions and commentary using Microsoft Word's Tges feature and focuses on grammar, punctuation, sentence flow, spelling, continuity, and dialogue.
It is recommended for authors looking to fine-tune their manuscript on a sentence level.
Copy Editing
Similar to line editing, this service provides a manuscript file with direct corrections made using Track Changes and focuses on errors including grammar, missing or extra words, spelling, punctuation, and formatting.
What are you waiting for… Order Now!!!
Order the appropriate quantity and type of editing.
Note: This gig is for one pass-through of copy editing and proofreading. It doesn't include formatting or other forms of editing/writing. We accept Word documents only.
*100% ORIGINAL WRITING – the Perfect UK or American English with no plagiarism
*RELIABILITY & QUALITY – 100% on time, always delivered to a 5* standard
*PERSONAL SERVICE – A professional proofreader and editor will be working directly with you
*FIRST-CLASS COMMUNICATION – You can ask questions or check up on the progress of your project at any time. You will usually get a very swift response.
Premium – $300
Proofreading, Line Editing and Developmental Editing 150,000 words novel or documents
What's included?
Revisions: 2
Delivery time: 14 days
Standard – $120
Proofreading and Editing 50,000 words novel or documents
What's included?
Revisions: 2
Delivery time: 10 days
Basic – $70
Proofreading and Editing 20,000 words novel or documents
What's included?
Revisions: 1
Delivery time: 5 days
Have a specific request?
Get A Quote (Contact Us – info@chrisolam.com or chrisolam1@gmail.com)
For non-native speakers or transcribed work, please Contact Us.