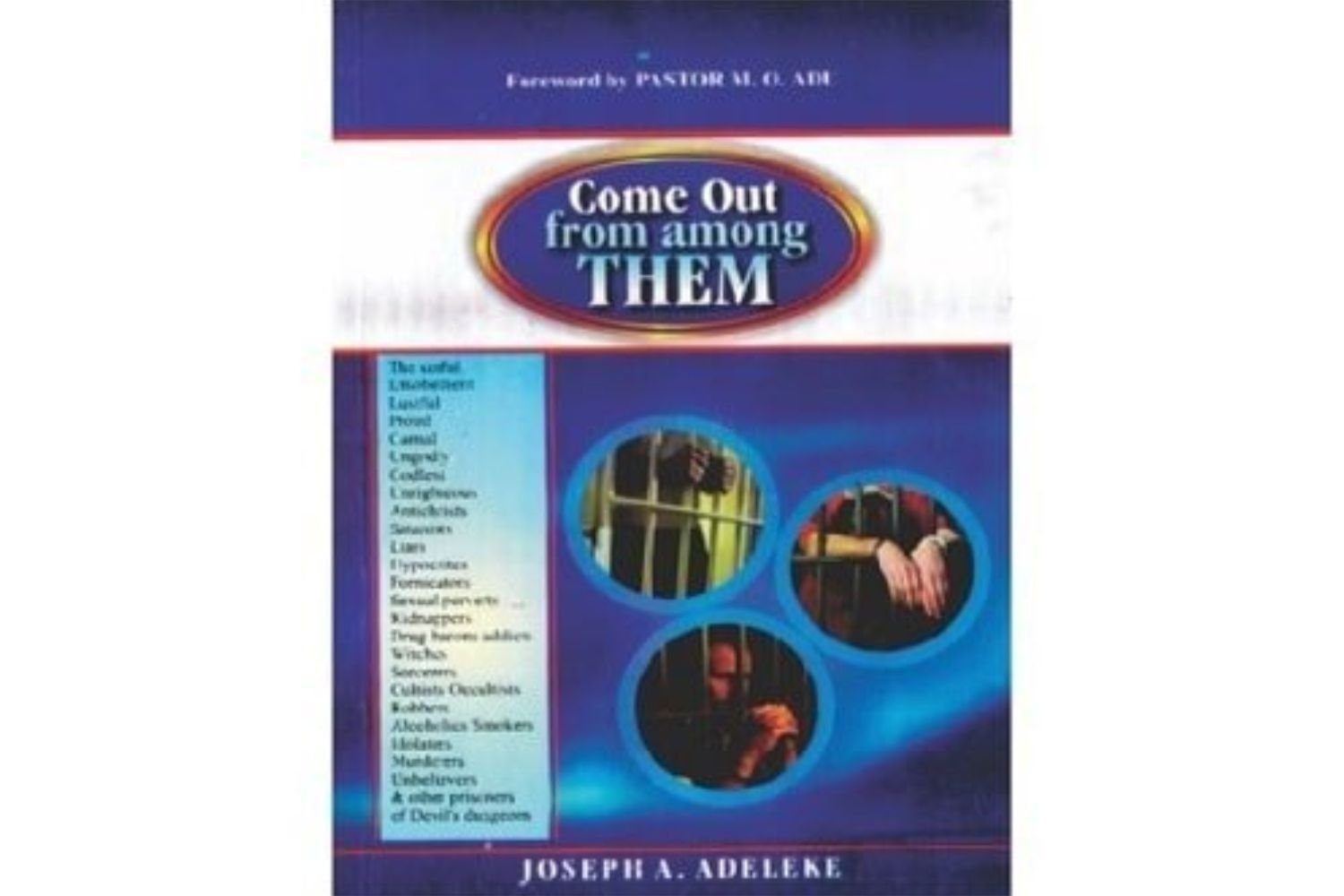 God's love for mankind is inestimable. Because He does not want us to die and perish, God keeps sending messages to the world through various means, to warn us of how not to go to hell, a place where millions of people keep going, due to ignorance, sinful practices, wilful disobedience, societal influences, satanic afflictions, worldliness, inordinate ambitions, pride, lustful desires and many other reasons.
Sin no longer appears to be abhorrent and abominable to most people any more, including so-called Christians while churches are fast becoming recruitment centres for taking people to hellfire. But you can decide to COME OUT FROM AMONG THEM, that is from among those who will finally go to hell, if they refuse to heed the warning of God, obey His words as contained in the Holy Bible, become born again, totally sanctified and live righteously, while awaiting the Second Coming of the Lord Jesus Christ.
This book throws light on God's way of saving men from Devil's destructive means and captivity. It will definitely make your walk with God in righteousness and holiness practically easy and very rewarding if you go through it with sincerity of heart.
Indeed, it is the book for those who desire to go to heaven.
About the Author

Pastor Joseph A. Adeleke (PhD, University of Ibadan) is a university don and preacher of holiness.

He is the President of Christ Family Life Ministry and has authored a number of books and articles.

He is happily married to Sister Dupe and they are blessed with children who are co-contributors of articles in Facts and Faith Magazine, one of the publications of their ministry.

He lectures French at the Nigeria French Language Village, Badagry, Nigeria.
Noticed an error in this eBook? Send a mail to flag@myebookhub.com to report it.